A I D I A
Tired of seeing your ideas built by others?
It's Your Turn Now
We will help you refine your app to it's core, build it incredibly well, and work with you to please your customers.
* Your privacy is important. Your email is our secret - we will only use it to reach out to you and get your project started.
3 Reasons Our Clients Choose Us
Fixed Prices
You will know exactly how much your project costs upfront. No surprises. No hidden meters. No sweat.
Bug Free Guarantee
Found a bug? Guess what. We're fixing it free of charge.
Entrepreneurship is our Core
We care about your success. Using our experience of working with over a dozen other entrepreneurs, we will provide feedback and insights into ways to increase your likelihood of success.
Don't just take our word for it!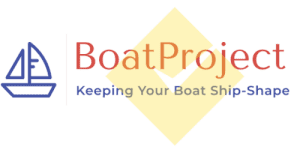 Boat Project
They aren't "recipe followers". They put a lot of time into understanding our business and our value proposition. Aidia never stops asking questions as to how to make the product better; and this isn't just from a feature standpoint, but from a value-add perspective of the customer.
Richard Westrick

Find Mojo
The AIDIA team is amazing to work with. They are great at taking our crazy ideas and making them become reality. They are great at listening and then providing solutions.
Paul Yoachum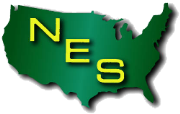 National Equipment Services
When we found Asher I didn't really know what to expect. WOW!!! What a great experience it has been to go through the process of creating our new program. We sat around and just threw information, ideas, and needs at him. He listened, he had his own epic proposals and came up with something that we will use for years to come. I CANNOT express to you what a thorough, thoughtful and competent individual this man was to work with.
Angie Cramer
Meet The Team
Asher Gunsay
Founder, Technical Strategist
Asher founded AIDIA as a complete accident in 2017, and has been enjoying this incredible accident ever since. He is a proud husband and dad to 2 beautiful kids and one crazy golden doodle.
He's obsessed with board games, entrepreneurship, and cooking things his picky kids will eat.
Canyon Bryson
Developer
Canyon is a really cool guy. He's on the lookout for sheer cliff walls to scale and is ready for any challenge that comes his way.
Oh, and he's like, really good at math.
Really good.
Next Steps
Discuss your App Idea
Approve the quote
Launch!
Just shoot over your email below, and we will set up a time to chat about your needs.